A healthy & tasty tradition kept alive
by the Consorcio Serrano Ham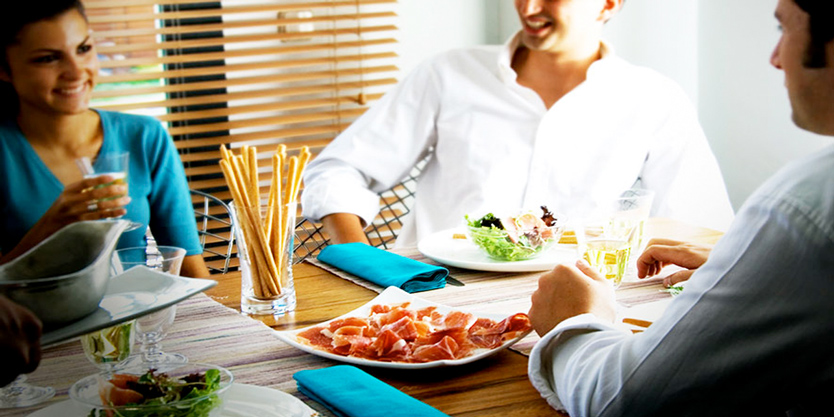 A jewel from Spain well-known by nutritionists
Serrano ham is a food with high nutritional and protein value, recommended for all types of healthy diets and for all population groups: a healthy food with low caloric value that can be habitually incorporated into healthy low-calorie diets.
WE MAKE THE DIFFERENCE
It's not just consumers who want to enjoy a delicatessen: restaurateurs, retailers or specialist shops also want quality assurance and authenticity for their customers. Sometimes a protected designation is enough when selecting a product. But in the end it's about more for you: the real origin, the original identity, the traditional production, and the hand-picked control and selection.
As ConsorcioSerrano, we would like to convince you of the differences that make an original Serrano ham for us.

Set yourself apart from your competitors with the real Jamón Serrano from Spain
Enrich your fresh ham counter with a typical Spanish identity. Differentiate yourself successfully from your competitors with genuine Spanish Serrano ham. Let your customers taste the difference.
Put your trust in our seal of quality as a guarantee for originality, premium quality and genuine enjoyment.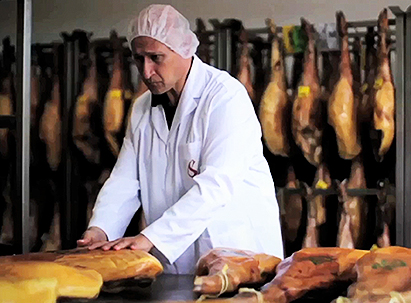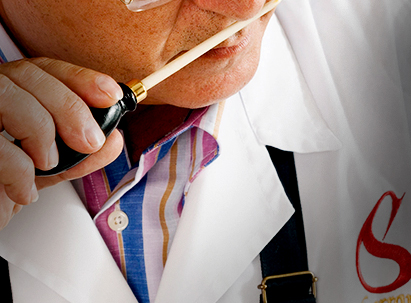 Preserving the good old values.
"Jamón Serrano" is an essential part of Spanish history, gastronomy and culture. Its identity is therefore based on values such as tradition and authenticity.
As Consorcio del Jamón Serrano Español, we are committed to these values.
Over generations we have learned in Spain, following the traditional example, to produce the genuine Serrano ham with great care, patience and love. This culinary heritage is continued in our Consorcio Serrano ham. This is our tradition that we would like to share with you.
This is why, since 1990, the Consorcio del Jamón Serrano Español has been bringing together the best ham producers in Spain – all of them certified and leaders in the production and export of original Serrano ham.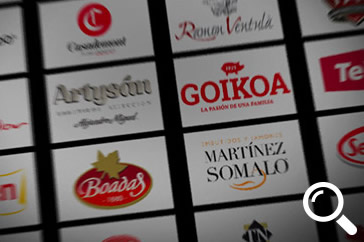 As a voluntary association, we are responsible for both the international promotion and the independent control of our exclusive ConsorcioSerrano ham. And are the only institution officially promoted by the Spanish foreign trade institute ICEX for the international marketing of traditional Serrano ham.
PROTECTED DESIGNATION: SERRANO HAM

No statement on origin
Since 1999, the EU 'GUARANTEED TRADITIONAL SPECIALITY' (G.T.S.) label has highlighted the characteristics of a product, but it is not a mark of origin that gives a clear indication of the origin of the product. The label stands for the traditional composition of the product or a traditional manufacturing and/or processing method.
Provided that the producers comply with the recipe and production process, they can officially market their ham as "Serrano ham". On the one hand, this protects the designation from imitation and misleading throughout the Community, but on the other hand, the ham can be produced anywhere in the EU. The exact origin of the raw material is also irrelevant.
It goes without saying that every ConsorcioSerrano ham bears this official EU seal of approval. But this guarantee of quality alone is not enough for our traditional understanding of genuine Serrano ham. It must be produced from A to Z in Spain – and the pigs must also have been raised here without exception.

WHY IT IS REALLY GOOD FOR YOU AND YOUR CUSTOMERS


1. ORIGIN

100% SPANISH PRODUCT
All high-quality raw materials for our ConsorcioSerrano ham come without exception from Spain. The careful procurement policy of all partners and the strict quality guidelines of the Consorcio guarantee a raw material that is characterised by a thicker fat layer in the most critical zone and a fat content in the entire piece. Through an additional visual inspection, all pieces that have critical defects and are therefore not suitable for processing are consistently sorted out.
In addition to the exclusively Spanish raw material, the entire production process also takes place on Spanish soil. This clear origin is what makes a real "Jamón Serrano" for us.

2. TRADITION

TRADITIONAL PRODUCTION
Our ConsorcioSerrano ham is produced according to the traditional model by experienced "Maestros Jamoneros", the best ham masters of our partners. While the Serrano ham originally matured in the fresh mountain air – hence its name from the Spanish word "sierra" for mountain – today it is produced in modern production facilities. Here the natural process is perfectly simulated with technological aids and under optimal hygienic conditions.
Carefully sorted according to weight and fat content, the fresh hams are tempered precisely before salting. When they come into contact with the salt, the temperature of the fresh hams must not be higher than 5 ºC. The microbiological stabilization of the fresh ham through low temperatures and high humidity is particularly important in order to later bring an optimal piece of ham on its way to maturity.

3. MATURING TIME

LONGER MATURING TIME OF 13.5 MONTHS ON AVERAGE
Our Consorcio Serrano ham matures for at least 12 months, on average even more than 13.5 months – always calculated from the time of curing. According to the European standard as a "Traditional Speciality Guaranteed", only a minimum maturing period of 7 months applies to traditional Serrano hams – a too short period of time to achieve the full taste of a "real" Serrano.
The longer resting period is decisive, however, so that our hams can mature properly and develop their typical aroma and flavour. When hung individually, the final ripening in the bodegas makes our Consorcio Serrano ham an absolute gourmet product.
During the drying or curing phase, the moisture is reduced: parts of the fats are released from the protective fat layer and spread evenly in the muscle tissue. According to our guidelines, the ham must show a moisture loss of at least 34 percent compared to the fresh weight.

4. QUALITY CONTROL

STRICT GUIDELINES FOR QUALITY GUARANTEE
For almost 30 years, we have been a completely independent body and have regularly carried out extensive inspections, which are subject to strict guidelines. This is done in order to maintain the originality and premium quality of our ConsorcioSerrano ham at a consistently homogeneous high level.
The systematic checks and in-depth inspections include the strict hygiene requirements of the production sites, the quality of the raw material, the traditional production process and, above all, the exclusivity of the final product.
In addition to the state control system of European Certification as a Guaranteed Traditional Speciality, we thus have a double guarantee of quality.

5. SELECTION

HANDPICKED SELECTION
Each ConsorcioSerrano ham is individually hand-checked and selected by experts. Only a limited production of the best hams deserves our seal of quality as a brand and is given a numbered control label.
This final, hand-picked selection guarantees, piece by piece, an original Serrano ham that will delight you with its incomparable taste, pleasant texture and exclusive aroma.